Filter by Category
Oil Painting
Painting from a Photo Reference
with Dan Graziano

Next session starts Oct 27, 2019 at 9 am
This workshop will discuss techniques to quickly transfer the important elements of a reference photo to the canvas, as well as creating an artistic painting rather than simply rendering a photograph.  Beginning with a discussion on the "basics" of oil painting (from materials to paint handling), the workshop will also address the fundamentals of color, value, edges and perspective.  Learn how to use a reference photo and create a loose, expressive and "painterly" painting!
Instruction will include a short painting demo by Dan, with explanation of his process along the way.  Participants will then work from their own photo references incorporating the techniques discussed, with planty of one-on-one individual instruction throughout the day.
TCA Members receive a $50 discount on all classes.
Painting the Impressionist Landscape
with Lois Griffel

Next session starts Mar 8, 2020 at 9 am

, runs for 1 week
Lois" workshop focuses on how to capture color and ;ight into your paintings by gaining insight into the foundations of Impressionism.
The workshop is based on her two books, Painting the Impressionist Landscape and Painting Impressionist Color.
You will learn how to interpet nature with rich and beautiful color. Lois will combine impressionist therory with the essential principles of successful paintings.
The morning session will be held outdoors with the afternoons in the studio. Each consecutive class is based on what has been previous covered; building from each lesson to make the learning curve easier,
Open to artist of all levels, oil, water-based oils or pastels. Acrylics if you have experience with using them outdoors.
The workshop is informal and fun, be perpared to learn a lot and work hard too.
Lois Griffel was honored by the American Imppressionist Society as a Master Signature Artist.
Her book, Painting the Impressionist Landscape was published over 25 yrs ago and is still considered an exemplary source on seeing color and light. It has been translated into four languages. Her second book, Painting Impressionist Color embellishes lessons in the first book, including many new concepts.
Lois's paintings have twice been on the cover of American Artist Magazine. She was also featured in The Artist Magazine, The Boston Globe, American Art Review and the New York Times.
Lois has taught throughout the US and Europe and has sold out shows in New England.
Her mission is to share her love of color with artisti and collectors to help people see the world in a new and beautiful way. "Nature is precious and fleeting and we must do everything in our power to perserve it."
TCA members receive a $50. discount on all classes.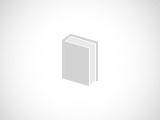 Suggestive Brushwork
with David Simons

Next session starts Jan 3, 2020 at 9 am
In this class we will be exploring and talking about the transition from copying to suggestive brushwork. In the morning David will do a demo and the afternoon students will paint. Individual instructions will be given at your easels.